by Clara Webb
Freelance Writer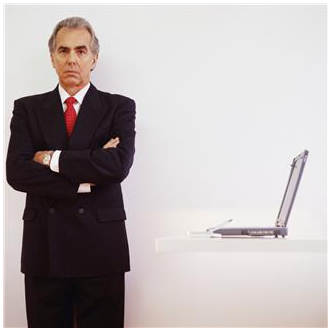 One of America's oldest and most revered institutions of higher learning is launching a new graduate program designed to raise the standards of scholarship in many of academia's traditional fields. The Doctor of Philosophy of the Order of Superior Honors (PhDOOSH) program will accept students from the departments of literature, history, physics, and economics beginning this Fall. [Editorial note: Members of the granting committee use the spelling "PhDouche" to pay homage to the tradition of prestige hierarchies in the Grandes écoles of France.]
"We felt that the PhD was no longer sufficient for distinguishing scholars of truly exceptional caliber who produce esoteric, theoretical scholarship that will stand the test of time by serving no practical purpose," said Dr. Hans Hossermeister, Ivy's associate dean of graduate study and research. "Too many lesser universities grant that degree. We need a terminal degree above and beyond the PhD that is conferred upon true scholars and great minds."
To be accepted to the program, applicants must possess at least one terminal degree already. The PhDouche is meant to be even more terminal, said Hossermeister. "If the PhD is terminal in the sense that it is the end of the climb and you can go no further, then the PhDouche is tantamount to jumping off the academic cliff after you reach the top and continuing to fly upward, powered by a superior ability to produce knowledge and exercise genius intellect."
Additionally, applicants must have never held a full-time job outside of academia and must never have played any organized sport. A journal of depressed poetry written when the applicant was 16 years old or evidence of membership in a chess club should be included in the application packet.
"This is a very rigorous admissions process," said Mary Worthington, newly appointed director of the program who holds doctorates in both Early Renaissance lute musical composition and quantum transactional chaos physics. "Really, we're more concerned with who we keep out than who we let into the program."
The expectation for the degree is that students will pursue research projects that deepen the theoretical foundations of their fields. To successfully complete the requirements for the program, students must:
Publish a book that will be purchased by no more than 10 people, not counting the student's mother.
Publish five articles in peer-reviewed journals that have no greater than 2% acceptance rates.
In each article, coin a minimum of five new words or propose one new theory and write about it as if the reader should already understand.
Pledge to never speak to undergraduates or master's students. Additionally, PhDouche students may not converse with PhD students if those students are working on projects that are easily explained to and understood by those beneath the PhD level.
Complete a 1-credit seminar "Introduction to Being an Academic Douchebag" which will cover relevant topics such as forgetting the names of secretaries, effective sighing and eye-rolling at jokes, and perfecting the art of looking bored while drinking wine and gracing other people with your presence.
Plans to expand the program to other departments are in the works for 2012 or 2013, however the university has written into the program charter that the PhDouche shall never be offered in the departments of journalism, education, or business administration.
"Those fields are too relevant to the masses," said Worthington. "Research done by those people almost always has applications in society. We can't have that. "