McDonald's Training Program Latest to Come Under Fire
by Aloysius St. Bernard
Freelance Writer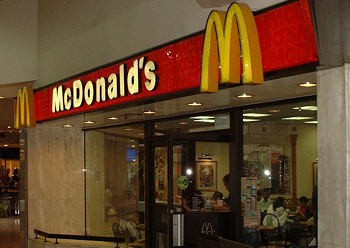 Hamburger University, the landmark training program related to fast-food industry powerhouse McDonald's, has become the latest for-profit institution to draw the ire of Iowa Senator Tom Harkin, whose recent hearings focused in bringing to light alleged abuses by for-profit colleges and universities.
Harkin, who serves as Chairman of the influential Health, Education, Labor and Pensions (HELP) Committee, today announced that he plans to hold another series of hearings to examine federal education spending on similar training programs related to corporations such as McDonald's, Burger King and Subway.
Founded in 1961 by Ray Kroc's first grillman, Fred Turner, in the basement of a McDonald's restaurant in Elk Grove Village, Illinois, Hamburger University has grown to enroll approximately 5,000 students per year. According to the Hamburger University website, the American Council on Education has recommended 100 percent of the program's 46 credit-hour curriculum for college credit that can be transferred to colleges and universities (both private and public) and applied toward a 2 or 4-year degree.
Harkin's beef with Hamburger U. is similar to the critique he gave to institutions like University of Phoenix, Argosy University and Glenn Beck University in June, when the committee delved into common practices by those institutions, uncovered in a report by the government's General Accounting Office, including spending federal grant funds on advertising.
"I just think it's wrong to take federal funds designated to improve education and then use it for marketing," Harkin noted. "What the GAO report indicates is that McDonald's encouraged its students to apply for grants and loans to support their enrollment in Hamburger University courses, and then rolled the proceeds over into an account that financed the toys given away with Happy Meals, including those cadmium-laced Shrek glasses they ordered from China."
McDonald's spokesman Mayor McCheese expressed dismay over Harkin's allegations, and vowed that the company would be vindicated. "When all the facts are out," McCheese argued, "you'll see that McDonald's has educated over 80,000 citizens to serve the American public through this landmark institution, which was the first of its kind, and a model for American enterprise."
The chain also announced today that it would begin offering free tuition at Hamburger University to firefighters, police officers, members of the military coming off their rotation, and displaced members of Congress. Details will be available on select large-sized combination meals beginning next month in Iowa. McCheese urged Senator Harkin to consider applying this November. Harkin's office had no comment as this article went to press.