by Brody K. Truce
Senior Staff Writer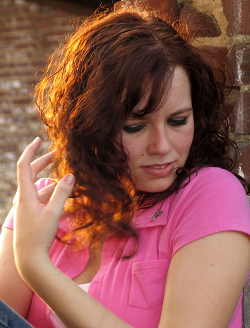 Finding the perfect job during a recession is difficult. According to Chloe Parker, a recently hired first year sociology professor at Carter College, finding the perfect hairdresser is even more difficult.
This week, Parker submitted a letter of resignation to the chair of the humanities department citing a spring semester scheduling conflict with her standing hair appointment at Shear Excitement.
"I've been with Angela [Parker's hairdresser] for over five years. We have a standing appointment and she has no other openings in her schedule. It's almost impossible to find a good hairdresser."
Parker recently made history as the youngest faculty member ever hired at Carter College. In her resignation, she explained that she had tried to switch the freshman seminar she had been assigned, but that none of her colleagues would trade.
"I made the decision I thought was right for me," said Parker.
Parker will allegedly moved back in with her parents as she considers her next steps.
"I have a hair appointment next Wednesday and an interview for an adjunct faculty position the following day. I'm sure everything will work out just fine for me."