by Irma Pelt
Senior Staff Writer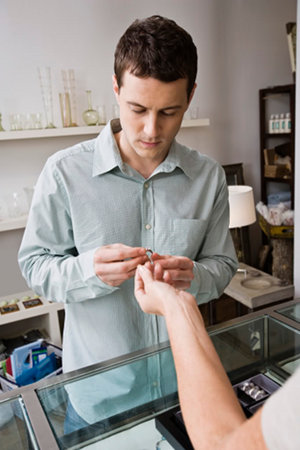 Recognizing the ever-growing trend of graduating students to be coupled before leaving college, one Mississippi university is hoping to capitalize on the movement by incorporating a Ring By Spring requirement for the class of 2015.
"The pressure to be engaged by graduation was actually greater than the pressure to graduate," said Krystal Peet, who chaired Loomis College's Ring By Spring committee. "We're hoping to improve our graduation rates by capitalizing on the organic movement toward choosing lifelong commitment at age 22."
The new requirement will replace the previous senior capstone requirement, which involved independent research within a student's major. The research was then presented at an undergraduate research conference sponsored by the institution and evaluated by faculty members.
"We don't want to eliminate the public speaking skills portion of the requirement so additional credit is being offered for public proposals and engagement announcements," said Peet.
Cody Spitzer, a senior at Loomis, thinks the idea is a good one.
"I actually wish they'd implemented this for my class. Don't tell anyone, but I'm preparing to propose to my girlfriend during Greek Week. I've put more time and effort into planning this than I have my capstone project. It would be nice to get some credit for the work I've done," said Spitzer.
The legitimacy of the requirement is being challenged by the Loomis College LGBT student organization, as well as myriad of community groups. According to the university's legal counsel, a class action suit has been filed against the institution.
"We are aware of a pending legal case. We cannot speak to that issue. However, we can announce that students will receive a discount at BlueNile.com when they enter our special university discount code at checkout," said Israel Waring, chief lawyer for Loomis.