by Monty Tufnel and Henry Wenslydale
Freelance Writers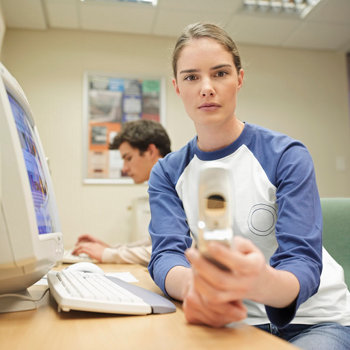 In an unprecedented move, Smothers University announced today that it has eliminated math requirements from all its degree programs and will guarantee its students and graduates lifetime outsources for their math needs.
Yet-to-be-named firms in India and China will offer 24-hour "mathematical literacy" service to Smothers' students and alumni through e-mail, an 800 number and iPhone/Droid apps.
"The truth of the matter," said Smothers Vice President of Enrollment Jenny Myers, "is that our math courses can be identified with all kinds of barriers to student success. First off we have to remediate 95 percent of our incoming students. From that group student passing rates are so low that it just doesn't seem worth it."
When asked what the specific passing rate was for those 95 percent of incoming students, Myers admitted that she was unsure how to calculate that.
Smothers CFO Ned Emerson explained that the costs saved will be tremendous for the university.
"I was amazed at the number of teaching assistants and part-time faculty we employ within the math department," said Emerson. "Once you start to add up all those stipends, Smothers definitely comes out ahead."
When asked if the university will still maintain a math department Emerson replied, "We will eliminate the whole department. However, that is only one full-time faculty member, and we hope to move her into the antiquities and languages department."
Smothers' students seem happy with the decision. Myers cited a recent student satisfaction survey that showed that 98 percent of students were dissatisfied with their math experiences at Smothers. Students on campus confirmed their pleasure with the decision.
"I've had to take MATH -001 four times now. Clearly, it's unlearnable," said senior William Holt.
Nursing student Rose Thomas supports the decision also, arguing "It's not like all that dosage stuff isn't already on the labels. Colleges only make you take math because they want your money."
Myers believes the decision will have a major impact on enrollment.
"This is a welcome initiative that was long overdue," said Myers. "We should finally be able to open up engineering and science fields to a much broader student population."