by Brody K. Truce
Senior Staff Writer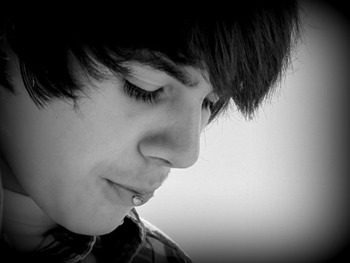 With economic woes hitting many college campuses, administrators at many schools are scrambling to entice upperclass students to remain on campus.
"Last year was a bad year for us," explained Jack Freeman, director of housing at Carter College. "Sophomores and juniors aren't required to stay on campus, but they've always represented a significant source of revenue for our department. A lot of our students thought it would be cheaper to simply live off campus last year."
As the housing office at Carter College prepares for room selection for the upcoming academic year they've announced some exciting new room options designed to keep their upperclassmen on campus.
"We've done away with our policy of only offering single rooms to academic high-performers and we've replaced it with some theme housing that we believe will keep a more diverse population of students on campus," said Freeman. "And, even better, we've secured corporate sponsorship for some of our housing options."
During this year's room selection, upperclassmen may opt to select from the following housing options:
Vegan Lifestyle: Sponsored by PETA, this community will celebrate the joys of cruelty-free living and tofu.
Bieber Fever Lifestyle: Sponsored by the International Justin Bieber Fanclub, this community will enjoy Bieber-themed educational programming and Friday night Justin Bieber dance party mixers.
Bravo Lifestyle: Sponsored by NBC and Bravo and tailored toward gay students, this community will enjoy weekly fashion throw-downs and "Real Housewives" sleepover parties.
American Girl Lifestyle: Sponsored by American Girl, this community will offer social programming for students who have a special doll friend in their lives.
Amy Chambers, a junior recently hired as the RA for the American Girl Lifestyle Community, was excited to share her vision of the community.
"We just ordered tiny beds to go in each room and I'm having the hallways painted pink. We're hosting a tea party during orientation week. It's going to be so great!"
First-year students who are preparing for room selection also seem excited about the new theme housing options.
"So all I have to do to get a single room is buy some creepy doll and take it to tea parties?" asked Britt Keller. "Score."