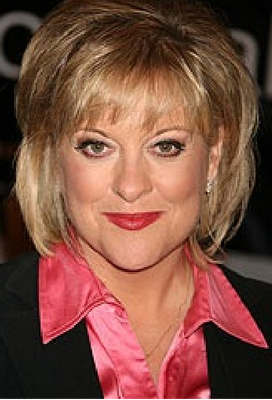 According to leaked documents from the National Association of Student Personnel Administrators (NASPA), famed CNN personality and abrasive former prosecutor Nancy Grace has been put on retainer to create an ironclad prenuptial agreement in NASPA's predicted union with the American College Personnel Association (ACPA).
"Those assholes at NASPA must have heard that we were in conversations with Gloria Allred to make sure we weren't being taken advantage of," said an anonymous ACPA member. "We thought Gloria would level the playing field, but they've brought out the meanest bitch in the business."
"ACPA went lowbrow," responded a NASPA executive. "Gloria Allred worked with Tiger Woods' stripper 'friends.' She just wants money, which NASPA has been known to have in much larger amounts than its poorer sister organization. We on the other hand sought legal counsel from someone who demands justice. When it comes to honor, score a hole in one for NASPA and a bogey for ACPA."
Neither organization has confirmed the rumors of alliances with celebrity attorneys but one individual has vocally requested meeting with either client.
"I'm not an actual lawyer," said actor Corbin Bernsen, "but I single handedly helped countless divorce clients in the 1980s and early 90s. This sounds like a perfect case for Arnie Becker. I don't know anything about higher education, but NACA said I wasn't popular enough for their speakers' showcase and I could really use the work."