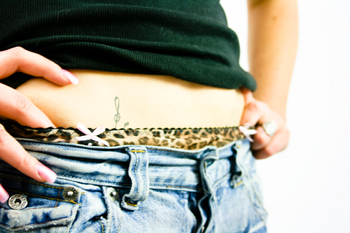 by Bitsy Carmichael
Freelance Writer
Institutions of higher education focus on educating students and preparing them for a career beyond the inner sanctum of the classroom, student union and residence halls. Utilizing career services programs and personnel, institutions focus on résumés, interview tips and even professional dress. However, the orientation office at Boxburg University offers an innovative approach to those programs with their new "Wear What You Want" approach to interviewing Orientation Leader candidates.
"In previous years we really worked to emphasize what is appropriate for an interview, even if it is just for a campus leadership position," said Mitchell Fitzgibbons, director of new student programs at Boxburg. "We spent all sorts of time sharing tips for candidate success only to have several of the applicants show up in jeans. This year, we decided to work with their style and not push them towards conformity."
Upon observing the recent group interviews at Boxburg it was clear what Fitzgibbons was talking about in terms of not conforming to the norm. Students were not pushed into the uncomfortable role of representing the positive professionals they could be in the future. Students could relax and avoid the painful task of taking a campus interview seriously. The orientation staff at Boxburg sends a positive, practical message of "Why bother? It's not real life anyway." Interviewers saw the real candidates: wrinkled shirts, hooker heels, dirty athletic socks, mini-skirts, jeans, and more.
One candidate, Jake, stated he enjoyed the new style because he was able to come right from the gym and not worry about getting dressed like he would have for a "real interview." Another young woman, Lisa, mentioned she was excited because the new process saved her time, allowing her to get to the club faster by wearing her mini-skirt to the interview.
"Yes, sometimes there is a stain on their shirt, or you can see their underwear through their clothes, but we're able to see who the candidates really are. It helps us pick a better staff," says, Gina Winterbourne, assistant director for new student programs. "When a student shows up in a suit we know they are taking the orientation program and themselves way too seriously."