by Irma Pelt
Senior Staff Writer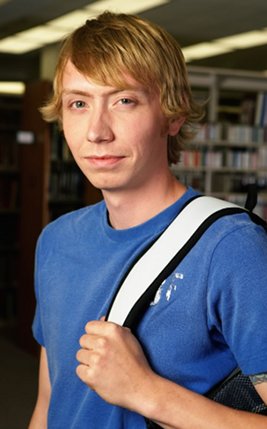 Last week, for a record breaking thirty-first consecutive year, Grimsley College's Campus Events Committee held its annual discussion of the campus posting policy. This tradition, dating back to a tragic posting incident in 1979, is one of the campus's longest standing.
"Every year around this time I receive a complaint from Lorna over in custodial. She's upset about the amount of time her crew spends using razor blades to remove cellophane tape from the windows in the student center," said Grady Chisholm, manager of special events and the chair of the committee.
Breaking from tradition, during this year's discussion, a student member of the committee suggested the issue might be a reflection of student culture and the need for the university to adapt to what students perceive as a need for better methods of advertising on campus.
"I was baffled when Chase Benedict went off script," said Chisholm. "Besides being our token student representative, which bears the obvious unspoken expectation that he not speak in meetings, he deviated from historical precedent."
According to archived minutes, the committee has discussed the cellophane tape issue for exactly 12 minutes every year at the meeting held two weeks after spring break and has never formally made a decision or recommendation to resolve the situation.
"Because of Chase's outburst of theory and culture, our discussion lasted almost 20 minutes longer than expected," said Chisholm. "People started to form opinions. Cindy from the alumni office forgot her line, where she reminds us all of the ways we already enforce the policy and we all feel satisfied with our work."
Chisholm said the delay caused several agenda items to be delayed to the committee's next meeting, including the annual discussion of how to handle an expected increase in the number of vendors participating in Welcome Week activities. The number of vendors has not actually increased since 1997.