by Hannah Q. Scott
Freelance Writer
While many universities struggle with budget limitations brought on by dramatic cuts in federal and state support, Heartland College (now known as Pfizer-Heartland College) has found a new way to make ends meet: increased corporate sponsorship.
Director of College Relations Peter Hamlisch says, "We were hurting financially. Instead of cutting programs and staff we decided to seek out some new corporate partners – after all, what's Emory without Coke?"
Director of Athletics Stan Greenspawn said, "We've just taken the bowl-game model and added new sponsors to most things. We now have the Axe men's locker room, the Suave shower bank, and the Bacardi/Coca-Cola team bus."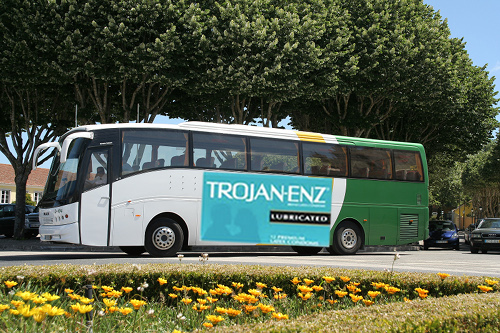 When asked, most professors declined to comment. One junior faculty member (name withheld because of upcoming tenure review) stated, "It's all fine and well from a fiscal standpoint, but when you're teaching 3000 Flushes Psychology 101 it can feel a bit awkward. Plus, all this sponsorship means we spend hours each week listening to sales pitches and going to branding and marketing meetings."
President of Pfizer-Heartland Marty Nixon will hold a press conference (sponsored by Time-Warner) later this week. In prior statements he said "All of the conversations with our new partners have been nothing but incredibly positive. We think that Proctor & Gamble are just as passionate about higher education as we are. Come see our new Trojan Student Center!"
Students could not be interviewed because they were all off campus for Club Med Spring Break.