by Hannah Q. Scott
Freelance Writer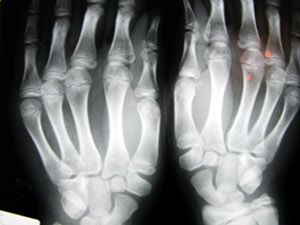 This spring, the Center for Disease Control (CDC) has named a new illness predicted to hit college campuses.
"We thought with the decline of H1N1 that we were out of the woods for contagious viruses," says College Health Specialist Dr. Britney Duff. "It turns out there's another strain that's just hitting us now and we've named it J1B1"
This new illness often strikes students after listening to music with the words never, baby and love, and is especially common in students that find prepubescent males attractive.
According to Teenybop College's Director of Health Services Eric Astley, "These students have a fever, and the only cure is more Bieber." Astley added, "Really, we do need to help these students beat the fever so they can focus on final exams."
The CDC has sent J1B1 flu kits to all college health centers. These kits contain the following:
A coupon for a haircut that does not allow for bangs
A mix tape with the following songs:

"Never Say Never" by The Fray
"Somebody to Love" by Jefferson Airplane
"Baby" by Brandy
"Stuck in the Moment" by U2
"Love Me" by the Bee Gees

A prescription for a Q-pack of antibiotics in order to chill out the flu symptoms
DVD of musical hits including Xanadu, Staying Alive, Glitter and Grease 2.
Teenybop's hope is that J1B1 does not reach as many students as H1N1 did, as quarantine locations are in limited supply due to students taking all private spaces on campus to record their own YouTube "day of the week" song.