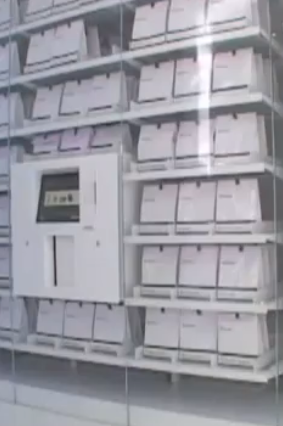 The Department of Judicial Conduct at Adams & Lee University has invested in vending machines for its student union where students can conveniently buy justice.
"We're a prestigious college," said André Kerr, director of judicial conduct. "Forcing students to go out of their way to hire lawyers or get their parents involved in negotiating student hearing outcomes is just unbecoming. With our new machines we make justice convenient and accessible."
"The new justice machines accept $100 and $500 bills as well as credit cards," said the machine designer, who is also a trustee at Adams & Lee. "It's a perfect fit with the mission of the university. It's innovative and treats students like adult consumers."
Students will take the justice they purchase from the machines and redeem it at conduct hearings.
"It's made my hearings so much faster," said one student who piloted the new program. "The last three times I got in trouble, I had to get my dad's lawyer to handle everything and it was such a hassle. Finally they're treating us like grown-ups."
"A minority of community members have raised concerns about the message we send with these machines but they'll be surprised at how proactive we are," said Kerr. "We've already invested in security cameras so we can catch students when they break into the machines. Problem solved!"