by Lilian Kershaw
Freelance Writer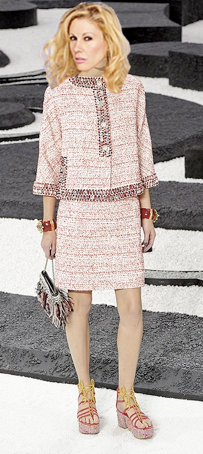 In a move that appears to acknowledge the great expense of attending national higher education job search fair called The Placement Exchange (TPE), organizers recently announced a new partnership with the non-profit Dress for Success. Beginning in 2012, female candidates can donate their unwanted suits with Dress for Success in the Placement venue.
According to the Dress for Success website, the mission of the organization is "to promote the economic independence of disadvantaged women by providing professional attire, a network of support and the career development tools to help women thrive in work and in life."
Dress for Success spokesperson Betty Simmons said, "We see this partnership with TPE as a tremendous opportunity. College administration is a very diverse profession, so we should be able to get suits in a variety of sizes and taste levels to serve our clients."
The program is also being well received by future TPE candidates.
"Originally, I planned to bring professional separates to TPE," said Susannah Lawrence, a second-year graduate student who has just entered the job market. "But my mentor told me that lots of schools won't take me seriously as a candidate unless I'm wearing a suit. So I'm saving my money so I can wear a different suit every day. I'll never wear those suits at my 'real' job, so they're just going to hang in my closet. At least this will put them to good use."
"We understand that TPE has a disparate impact on our female candidates," said Todd Jorgensen, TPE service learning chair. "Men can wear one suit and just change the shirt and tie each day. Women have to have a different look every day and that gets expensive. This program allows the female candidates to participate in a service learning project that will justify the extra student loans they have to take out just for their wardrobe."
Normally, Dress for Success requires that suits are pre-cleaned before donation. However, TPE plans to cover all cleaning expenses for donated suits. Says Jorgensen, "It's the least we can do."