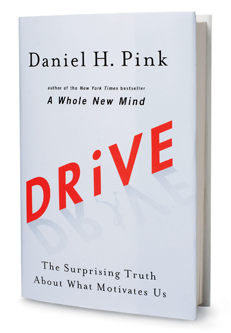 We're exhausted after abandoning our traditional summer routine of tropical drinks and poolside revelry for two days when we hosted this month's book club. Still, the discussion made us hungry for more. Luckily the kind folks over at @The_SA_Blog have taken pity on us and agreed to do all the work for next month's discussion while letting us take part of the credit. Thus, we bring you…
Drive: The Surprising Truth About What Motivates Us by Daniel H. Pink.
Thursday, July 19th at 12 noon CST.
Mark your calendars, start reading and watch for more details soon.