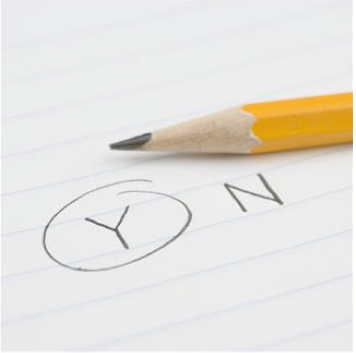 After a tragic assessment accident at the University of West Kansas last year the assessment-mania culture of higher education has been scrutinized by experts with no background at all in assessment.
"We needed a fresh set of eyes," said Three Rivers University Vice President of Student Affairs Julia Wang. "I immediately appointed our head football coach, associate director of development and six fine arts majors to study the problem of over-assessment and under-results."
"This assessment thing is a just a big bunch of making a lot of work out of nothing," said Coach Wilson Burrows, who chaired the assessment review. "Talk about missing the forest for the trees!"
Burrows' team established new policies for all outcomes measurements. The policies focused on limiting both the number and length of campus surveys.
"We've already had amazing results," said one of the student members of the committee. "Last week, we had a speaker on campus talking about academic honesty in order to help eliminate the rampant cheating problem on our campus. We allowed the sponsors of the program to give a quantitative survey and the results spoke volumes."
"One hundred percent of attendees said that the speaker had indeed talked about ethics," said the associate director of development, Louise Garner. "I can't wait to announce these dramatic results to our donors! I dare say we may have the most honest study body in the country."
"It was fun for about two minutes, learning about Likert scales and qualitative data," said Coach Burrows. "But, by Jesus, nothing works as well as a simple yes/no question. We've already proven that with one survey we can turn people honest."
Members of the social science faculty have questioned the validity of the new surveys coming from the student affairs division, but questions of bias have hurt their arguments.
"It's just another example of faculty not taking administrators seriously," said Wang. "I was careful to choose committee members who have nothing to do with student affairs for exactly that reason. I predicted their whining and made sure they'd have no legs to stand on."