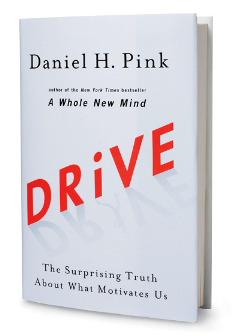 The #SAchat summer book club discussion is only a few days away. There's still time to read Drive: The Surprising Truth about What Motivates Us by Daniel Pink (who may join us for the discussion!).
Instructions
Tune in to *Twitter on Thursday June 19 at 12:00 noon CST and follow the hashtag #SAchat so you can watch the stream of discussion. The wise folks at @The_SA_Blog will pose the questions. Join in and remember to add the #SAchat tag to your own posts so you'll be a part of the conversation.
Thanks to our friends at The Student Affairs Collaborative for their partnership. We're looking forward to a lively chat.
*Need a quick lesson on Twitter or its mysterious hashtags? We don't want to leave anyone out of the discussion. Click here for a quick tutorial.