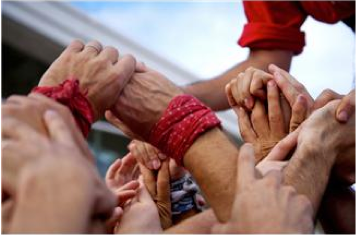 Violet Sungard set a new record for high school graduates by attending orientation programs at 27 different colleges.
"I just want to make sure I find the perfect fit," said Sungard. "I don't want to have to deal with anything unexpected during the years when I'm finding myself."
As other students pack their bags for their colleges of choice, Sungard has narrowed her choices.
"I've paid deposits at my top three choices to give myself a more appropriate amount of time to make such an important decision," said Sungard. "MIT has the best cafeteria food, Wellesley has a rare chapter of the Not Quite Gay But Super Ally Club and Ole Miss has an incredible football team."
"Violet has always been very thoughtful about her life decisions," said mother Pearl Pitts-Sungard. "When choosing study abroad programs last summer, she visited seven different countries before committing to Great Britain."
"I wanted to stretch my comfort zone, so I visited every nation that uses English so I wouldn't have to struggle through learning a different language. I'd miss out on really immersing myself in the culture," said Violet.
When asked about the remarkably different academic missions and profiles of the three schools she had chosen in her top three, Sungard expressed complete openness.
"Academic profile?" said Sungard. "I hadn't thought of that, but Wellesley does have the prettiest skyline at sunset. I'm just not sure that's a good enough reason to choose a university."