by I.M. Knott-Tawkin
Freelance Writer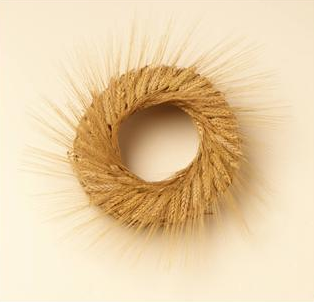 Weary of endless complaints from pampered college students and their parents about the lackluster campus salad bar, mile-long food court, French chef and Louisiana barbecue options for dining, College of the Northsouth will launch an all-in-one energy bar that is both green (literally) and saves money. It will soon take the place of every other dining choice on campus.
"We have 1700 students from 17 countries, and we couldn't seem to please any of them," said Vice President for Student Affairs Quentin Cross. "For students on the go, we think this is a better, all-around solution. Meals were taking such a large bite out of the student life budget, we can now rearrange our priorities and improve our campus in other ways."
Cross admitted that the final straw was a call from a parent that her student's favorite jelly (grape) was not available in the cafeteria. "Grape jam is not the same," the student had whined in a call home and the case has been referred to mediation.
Calling "The Bar" a happy accident created by Northsouth students themselves during a week-long innovation camp for entrepreneurship minors from several colleges hoping to emulate the best in small-school idea development. It features mouth-watering ingredients such as locally grown hay, kelp, dandelion greens, cellulose, trace metals from the chemistry department, bean curd, and echinacea. It is wrapped in recycled paper from the computer lab, making this an environmentally sound solution.
"I don't have to count my fat grams anymore!" said junior Heather Kelly. "The Bar came along at the right time! I have more hours to study now instead of waiting in long lines in the cafeteria."
Long line in the cafeteria have been replaced by long lines to somewhere else and professors have been urged to be patient with students during the transition. Luckily the excuse, "sorry, professor, I have to miss class…I think it's food poisoning" is no longer possible. No microbes of any kind can grow in The Bar because it has been treated with "X," patent-pending.
"It's really filling," said Northsouth quarterback Vincent "Wolf" Curry, nicknamed for his healthy appetite. "Switching to The Bar has not hurt my game. And I don't need to know what that secret ingredient is. I have taken things before that I have no clue about, and I'm doing just fine."
"I have been trying to reform our core curriculum for years," said English professor Marla Muir, who is piloting a new interdisciplinary curriculum called "Bar Studies," with enthusiastic support from her colleagues. "I know this is the best possible food for humans because my dog won't go near it."