by Dr. Bob Schvinsky
Freelance Writer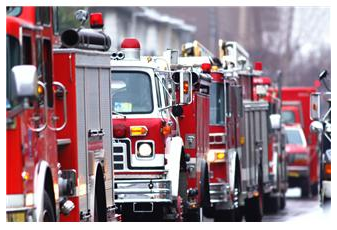 North-by-North-North-East College's North-Western campus located in the absolute barren wilderness of Canada's far north is excited to announce that the NbNNE Emergency Service Personnel (ESP) team has captured gold at the 2012 Yodeling Olympics.
NbNNE's extraordinary performance in this world-class competition can be traced to its unique approach to emergency response operations according to Roberta Williams, senior vice-president of public relations. "Unlike other universities' wasteful spending on megaphones or bullhorns for emergencies we just yell out instructions to students and staff as loud as we can."
NbNNE wasn't always so visionary. The change occurred last summer.
"Suddenly, post-9/11, we realized an emergency could actually happen at NbNNE, from shootings and bomb threats to a fire," said crisis response staff member Richard Snaffle. "Our president of presidents leapt into action, personally leading the development of NbNNE's Canadian Response and Avoidance Program (CRAP)."
Initially, given Canada's pressing need for culturally appropriate solutions, NbNNE first explored whether Inuit throat singers would suffice in crises. "Unfortunately, we were unable to hear them more than 2 or 3 meters away," said Stevena Stupendious, COO, EMS Response Command Bunker.
At one memorable EMS meeting, the Task Force faced another critical obstacle. In the frozen northern tundra, megaphone batteries died in seconds.
"Our brilliant president of presidents would not be deterred. He realized that in the barren icy wilderness, voices carry for kilometers," said Snaffle.
That's all it took for the yodeling idea to germinate. Rather than investing in expensive and needless high-tech gadgets like bullhorns, NbNNE's Dan Cando, second vice president of emergency services, personally travelled to Switzerland to explore appropriate training and accreditation opportunities.
"It was a long trip," admitted Cando, but he returned accompanied by Bill Bigvoice, renowned Swiss yodeler, who was able to develop a three-week training program for staff.
Once training was underway "entering the Yodeling Olympics was a no-brainer," said Wanda Witchman, third vice president of emergency services and captain of the team.
Faculty member Dick Farsight, who preferred to remain anonymous, quietly suggested that while NbNNE's management team was pretty good at occasionally yelling out random instructions, their absence from the EMS team is appropriate, as, "you'd never be able to find one of them in a real emergency anyways."
"We're darn proud of our NbNNE ESP team," concluded Williams. "Job well do-o-o-o-o-ne!"