by Con Chapman
Lifestyles Editor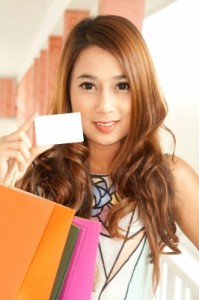 WELLESLEY, Mass. Brooke Bennett grew up in Green Ridge, Missouri, a tiny but busy farming hamlet nestled among fields of sorghum, lespedeza and timothy, which boasts not one but two full-time village idiots. "It was great to be a kid there," she says of a childhood spent milking cows and raising calves for auction at her 4-H Club, "but it was time for me to move on."
Brooke was valedictorian of her high school class and was accepted at prestigious Wellesley College in this suburb of Boston, but before she arrived on campus she and other "GRTS," an acronym that stands for "General Rural Talent Search," spent a week at Inward Bound, a rural-to-suburban "boot camp" that taught them how to survive in an upscale suburb.
"These kids know nothing but fresh air and small-town values like thrift and hard-work," says Inward Bound camp counselor Meghan Fritz, who herself came from a small town to attend Northwestern University in Evanston, Illinois, a suburb of Chicago. "We teach them how to survive in the jungle of a suburban shopping mall."
Inward Bound is modeled after Outward Bound, the program that develops self-esteem in troubled youth by plunking them down in wilderness settings and teaching them how to survive on minimal food, tools and guidance from adults. Inward Bound drops off groups of four girls with nothing but a cell phone, a credit card and a copy of Teen Girl Power magazine (this month's feature: "Are You a Hannah or a Miley Girl?) at a multi-level shopping mall and forces them to survive a harrowing weekend of mulish adolescent boys and catty remarks from other, more sophisticated girls.
"I was like really scared at first," says Melinda Fallows, a native of Hoxie, Arkansas, who matriculated at Georgetown University this fall. "All we had to eat was chewing gum and Starbucks Frappucinos, and we couldn't buy anything on sale unless we spent our own money."
Melinda emerged from the experience a more self-confident young woman, says her mother Tina. "Before Inward Bound she dressed like she was President of the National Honor Society, which she was," Tina says. "Once she maxed out her credit card she looked like a cross between a professor of women's studies and a pole dancer."