by Con Chapman
Lifestyles Editor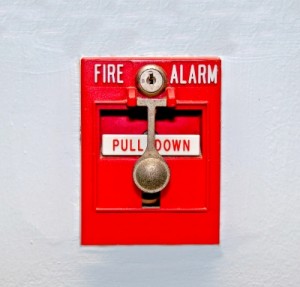 KEWEENAW, Michigan. It's 4:30 on a Friday afternoon at Upper Peninsula College here, a time when most people are making their moves to stretch the weekend a little bit longer. But not Theodora Mangel-Wurzel, a Professor at Northeast Missouri State College, who was placed last on the list of speakers at a conference on "Multi-Modal Modalities of Rhetoric in Contemporary Dystopian American Fiction."
"This should be like the two-minute drill," says Norbert Duncan, the inventor of the "no-huddle" approach to academic life who was recently hired by UPC as Assistant Dean. "Instead she's running out the clock—but there's no clock."
And indeed, Mangel-Wurzel is only on the fifth out of forty-five note cards she prepared to guide her thoughts through a thicket of academic jargon, and the audience is starting to get restless. Anne Breneman, a rival of Mangel-Wurzel's when they were in graduate school together, is the first to blow a fuse.
"I had to listen to Little Miss rhymes-with-stitch-but-it-isn't-witch for five long years," she says. "There's a Cosmopolitan on a bar somewhere, calling my name." And with that she takes out her cellphone and sends a text to AAA, but not the one that administers jump starts to stalled cars.
Instead, Breneman is reaching out to the Academics Automobile Association, a company that offers radio-dispatched teams of trained personnel to rescue stranded attendees from high-brow confabs where time stands still as presenters drone on about boring topics.
Within minutes a man appears at the door of the Albert and Faye Davidson Memorial Auditorium holding a note and scanning the room with a look of urgency on his face. "Is there a Professor Breneman here?" he says at the first opportunity he sees to get a word in sideways between the thick slabs of rhetoric Mangel-Wurzel lays down.
"That's me," Breneman says, raising her hand and moving down the aisle to meet the angel of mercy from AAA. She reads the note and allows a look of horror to creep over her face. "Oh my God," she says with a numb expression. "My little nephew Timmy's in the hospital with Osgood-Schlatter's Disease!"
Several others express their sympathy and offer to take notes in her absence, which she graciously accepts. "I've got to be there for him–thank you so much!" she says as she appears to fight tears, gathers up her things and makes her way up the stairs.
Once outside she takes out a credit card, gives it to the AAA representative and signs his mobile point of sale device. "Thank God you showed up in time!" she says, the color coming back into her face.
"No problem, ma'am," he says as he prints out a receipt.
"You don't know how close I came to passing out back there," she says, exhaling with relief. "If I'd missed Happy Hour for a goddamn case of verbal diarrhea, I would have died."