by Freddie Branch
Freelance Writer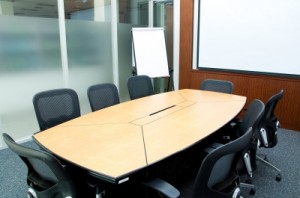 Mountain Goat University has been a true leader in student learning and assessment and they've done it again. Monica Maller, associate director of residential learning, realized her department had written the ultimate learning outcome after a three-day retreat.
The staff came together to write learning outcomes for their upcoming student learning program called "SPLAT!: Students Proactively Learning and Teaching," but progress was slow. The group had brainstormed different skills and knowledge they wanted students to gain by participating in SPLAT! but after extensive deliberation it seemed no one could come to an agreement. Witnesses say Maller broke the stalemate and told the team, "Ultimately it sounds like we want students to learn stuff by doing things. Why do learning outcomes need to be so difficult?" It was at that moment Maller realized that writing goals wasn't that difficult. Maller slowly walked up to the dry erase board and wrote "Students will be able to learn stuff by doing things." The staff gasped, realizing they had just solved not only their problem, but the problems of all colleges everywhere.
When reached for comment, Jin Tao, complex coordinator, said, "That learning outcome includes everything you need. It's easy to measure. Just ask a student if they learned something by doing something. BOOM! You have data. It is tied to our mission statement which includes both stuff and things. And it helps guide our practice. We just need to do more things. We can't think of a better learning outcome!"
Monica and Jin are already writing program proposals for next year's professional conference and they have started writing an article for student affairs magazine About Campus.
"Gone are the days of multiple learning outcomes, picking only a few skills we want students to learn," said Maller. "Here are the days of our learning outcome fitting the needs of all students and being easily measurable."
Maller ended her interview with a smile of relief saying, "We can now prove unequivocally that students are learning stuff by doing the things we encourage them to do."