by Con Chapman
Lifestyles Editor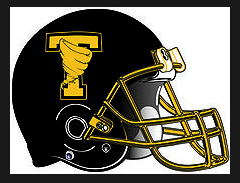 NEOSHO, Mo. The city of Neosho in southwest Missouri sits smack dab in the middle of "Tornado Alley," a path taken by twisters as they rotate out of Oklahoma into the Kansas City area.
"I thought tornadoes were a fairy tale, like the Wizard of Oz," says Southwest Missouri Teacher's College quarterback Justin Fairweather, who grew up in Pennsylvania. "Then I showed up for practice in August."
What he found when he arrived was a scene of devastation out of a disaster movie. "There were mobile homes flipped over like they were flimsy metal boxes," says defensive tackle LaRoi Glover, who came to Neosho from the South Side of Chicago. "When I got up close I saw that they were flimsy metal boxes."
But the Hilljacks, as the school's teams are known, persevered even though their tackling dummies had been blown across a three-state area. "These kids, I can't say enough about them," says coach Jim Ray Howell. "They were faced with a human tragedy of immense proportions, and somehow they managed to completely ignored it to focus on football."
While many families lost their homes and loved ones when one of nature's most violent storms hit this quiet community of 10,000, the young men faced another kind of devastation; the town's fast food strip on Route 60 had been demolished. Where once there had been a Domino's, a Pizza Hut, an Arby's and other franchise outlets, there was nothing. "I don't want to suggest other people suffered less than me," says tight end Mo Grant, Jr., "but have you ever had the Quizno's Honey Bacon Club? I could kill for one right now!"
"The only fast-food joint left was the Tornado Dog," a local hot dog and root beer chain, notes Glover. "I thought about transferring, but I decided to search my soul for strength and eat nothing but dorm food if that's what it took."
Other recruits agreed, and the Hilljacks recovered from an 0-2 start to finish the year 6-6 and win a bid to the Stuckey's Praline Mediocrity Bowl, the first bowl game in SMTC's history and the only one to honor teams that finish the season with a .500 record.
The Hilljacks will face the South Central Carolina Brush Hogs, another Cinderella team that overcame adversity in their quest for a post-season bid. "We started the year with 23 players on academic probation," says Brush Hogs' coach Wendell Evans. "It took a heap of Driver's Ed and Introduction to Hand Fishing courses to bring everybody's GPA up."