by Ted Bonski
Freelance Writer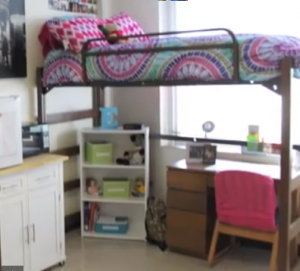 In its latest release of annual results the National Survey of Student Engagement (NSSE) once again brings attention to a host of best practices within higher education that catalogue the premier undergraduate experience. This year's NSSE results reveal that the most critical factor to the enhancement of the student experience is increased parental involvement and engagement. Director of Parental Entitlement Services at Lambden University, Gretchen Labrie, couldn't agree more.
"Most universities focus too much on the students," declares Labrie. "Here at Lambden we understand that parents need more of that attention – especially as customers paying top dollar for our services."
Labrie's role at the university is to manage the strategic communication efforts with parents, including the oversight of public parent information, university parent marketing and parent publications, the parent listservs and all university to parent communications.
With the volume of parental interactions across campus, Labrie recently developed the University Parent Relations Committee (UPRC) in order to create internal dialogue and action steps towards increasing positive parent rapport at the university. Last semester the UPRC was instrumental to the development and implementation of the Parent to Parent Partner Plan, which helps to connect concerned parents of students with concerned parents of administrators.
"It's quite simple," Labrie explains, "if one of my student's parents becomes very upset with me on behalf of their son or daughter, I share the experience with my mom who will call the student's parent back to voice my frustration with the whole experience."
The latest project originating from UPRC recommendations is a considerable capital venture. Lambden University will break ground on a new $275 million residential facility next fall that will house 500 parents. The facility boasts 501 single occupancy apartments, each floor plan arranging approximately 1,600 square foot of living space into 3 bedrooms and 2.5 baths. Apartment 501 will be the future home to Dean of Students & Interim Dean of Parents Richard Whalis who tells us that "living on campus with these new residents will help to establish a more direct parent to administrator connection and, ipso facto, administrator to student connection."
According to Whalis, there is only one challenge to the living arrangement. "Unfortunately I won't be able to bring my lifelong companion with me into the residence hall. I guess my 12-year-old retriever Barley will have to stay with my parents."