by Teena Angst
Freelance Writer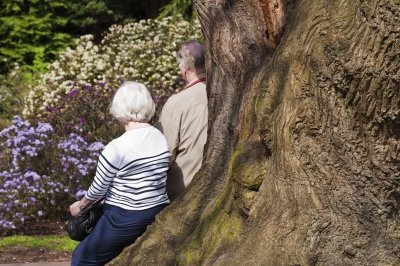 Broken Bend College admitted this week that one of its online professors has been dead for the last six semesters. This came as a surprise to many of the students who had been enrolled in Dr. Clarence Franklin's online class during this time. Dr. Franklin's widow notified the university when she realized that the direct deposits into the family's bank account were not social security.
"I just always thought that Dr. Franklin was an understanding professor," said Tiffany Spurlock, a recent graduate of Franklin's Intro to Calculus class. "At first I thought it was odd that I received a 100 percent on all my assignments, even when I hadn't submitted them." Pausing Spurlock adds, "but I just thought he believed in my potential and rewarded me for that."
Speaking on condition of anonymity, one administrator notes, "It appears that Dr. Franklin's original on-line course was simply re-uploaded, or not taken down each semester. Dr. Franklin had defaulted grades to 100, so it auto-graded students who were enrolled in the class.
RateMyProfessors.com gave Franklin strong reviews every year, so we felt no need to question his online class."
During the last two years a deceased Franklin won the campus "Team Player Award." The nomination letter for his award indicates "he is a team player who never raises any concern or push-back when we continually add overflow students to his introductory class."
A quick check of Franklin's enrollment records indicate that, just prior to his death, he had a class of 35 students. At the time his death was realized, enrollment in his introductory class hovered at 178.