by Con Chapman
Lifestyles Editor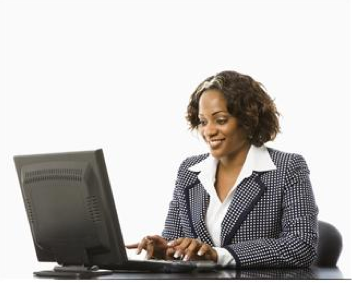 GREENWICH, Conn.  In Melissa "Muffy" Swanson's mind, she should be packing her trunk and getting ready to matriculate at Yale this fall. Instead, the newly-minted graduate of Miss Finch's School in Groton, Mass. is cooling her heels this summer as she was wait-listed at Yale, although fully accepted at her second choice, the University of Pennsylvania.
"I'm guessing 'her' place in the freshman class went to an Aleutian Islander, or possibly a lesbian," says her mother, Cynthia, with more than a trace of bitterness in her voice.
Melissa's ancestors have attended Yale going back six generations on either her mother's or father's side, a fact that qualifies her as a "legacy," a candidate for admission whose way should be smoothed by generations of generous giving.
"It's just not fair," Melissa says, as she slams her bedroom door after admitting the media to her inner sanctum. "My family worked very hard clipping interest coupons off fixed-rate bonds for hundreds of years to get me into Yale."
In a reversal of cultural norms, students like Melissa are taking action more characteristic of the civil rights and free speech movements of the 60's to fight back against what they say is discrimination on the part of college admissions officers.
"I didn't just stumble into being a legacy by chance," says Eliot "Trip" Normand III, who was rejected by Harvard after failing to achieve a perfect 5.0 out of a possible 4.0 at The Pringy School in Farmington, Connecticut. "I chose my great-grandparents very carefully."
Muffy and Trip have both joined NALA, the National Association of Legacy Applicants, and hope to benefit from a settlement that would pay them monetary damages and allow future members of the class to claim minority status when they apply for admission.
"We're definitely discriminated against," says Bayard Westerling, of Croton-on-Hudson, New York, "and we're clearly a minority," he adds as he turns on his phone to show some disturbing numbers from last year's admissions statistics. The facts are revealing, and stark: Legacies now represents a smaller proportion of first-year acceptances than African-Americans, left-handers and children of deceased postmen killed on the job. "If my parents hadn't taught me not to draw attention to myself, except on paper," he adds, "I'd be storming the barricades."
There is little redress available for those denied admission last spring, however, a fact that irks Muffy Swanson's family no end. "You know what personal tragedy is for a WASP?" her mother asks, referring to the white Anglo-Saxon Protestant ethnic group from which she and her forbears sprang. "Only getting in to Penn."