by Anselmo Watkins
Freelance Writer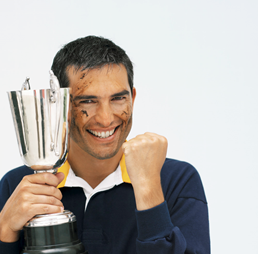 In the wake of "news" that embattled Rutgers Athletics Director Julie Hermann made an off-color joke during a 2013 staff meeting about the Jerry Sandusky sex-abuse scandal at Penn State University, the NCAA announced Monday that it was suspending every Division I & II athletic director, director of marketing, and sports information director, as well as male head and assistant coaches, on the basis that they have probably done the same thing.
In an article written by the Associated Press and
covered by the Chronicle
of Higher Education
on Monday, Sept. 22, 2014, Hermann reportedly was in a meeting with a group of staff members in the Fall of 2013 and was talking about increasing the donations to the university. A reference was made to "reaching out and touching the donors," with the caveat "not in a Sandusky way."
Late Monday, the NCAA took action, deciding to retroactively suspend more than 12,000 athletics department officials and coaches at schools across the country. The length of the suspensions is unknown, pending a full investigation of everything uttered by every individual in question over the last 24 months.
"Look, anyone who has worked in an athletics department knows that the places are filled with gallows-humor, locker-room banter and boys-will-be-boys joking," said NCAA spokesperson Cynthia Frawd. "It is literally impossible to think that any athletics administrator or coach hasn't made some sort of pun or joke about the Sandusky incident. That clearly goes against what the NCAA stands for."
"I suppose I am guilty," admitted Max Johnson, associate athletics director for marketing at Weeghman State University in New York. "It was the 11th inning of a
Sunday
afternoon baseball game, the fifth game in six days for me. Our student radio guy said that the staring pitcher had been 'touched up' for six runs and I muttered "not in a Sandusky way, though.' I shouldn't have said it. I apologize."
Following the admission, Johnson was fired and was last seen being burned at the stake by an angry mob outside the WSU Field House. WSU announced that Johnson would be replaced by a sophomore work-study intern who has previous experience doing "outreach" for his high school Key Club.
Ed Abercrombie, a first-year wide receivers coach at Division II Denali College, accepted the suspension despite the fact that he has only been working in the college ranks for a few months after graduating in May, 2014. Abercrombie played football for five years and admitted to saying some inappropriate things in the locker room with his teammates.
"I know we made jokes about Sandusky in the locker room after practice and games. A guy would light-up the other team's running back and we would talk about him getting 'Sanduskied,'" Abercrobie said. "It was wrong and we should be punished for saying these sorts of things. There is no place for humor like this in our world today."
No Division III staff were affected by the suspension. "Division III isn't in it for the money, they are in it for the academics, for the student-athlete opportunity, so they wouldn't have any reason to tell a joke like that," Frawd said. "But if we hear about someone saying something they shouldn't, we'll be sure to act."
Frawd added that no staff from the NCAA offices in Indianapolis would be suspended. "Most staffers who work at the NCAA do not have a sense of humor, or have had it removed since coming to work here, along with their senses of irony" she said, adding that it would be almost impossible to work at the organization with those senses intact.