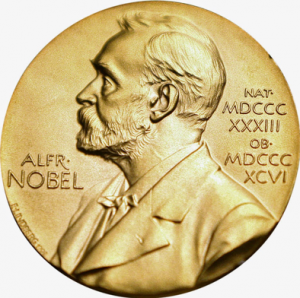 Sophomore work-study employee Cody McCormick shocked imaging scientists and physicists who have devoted their lives to uncovering the secrets of invisibility. McCormick says he mastered the process in less than two years.
"I never turned invisible in high school, and it was never really an academic interest to tell you the truth," said sports marketing major McCormick. "I noticed my ability the second week of my freshman year when I started working in the Academic Assistance Department. As soon as I sat down at my station, I heard staff members gossiping about each other and whispering confidential information they would never have said out loud if they knew a student could hear them."
At first, McCormick thought his invisibility may have been due to a warp in the time/warp pocket surrounding his work station. "I assumed my chair or desk refracted light or altered time in a way that cloaked my existence. Then things turned really weird."
McCormick reports that in January of his first year he picked up a second campus job in the Biology Department. "I sat behind the reception desk and almost immediately I heard professors at the copy machine telling private stories their students had revealed in confidence. Secretaries would call their friends to complain about their co-workers – in details you wouldn't imagine. I could tell they thought I wasn't there."
McCormick first considered dropping out of school to become a superhero, "but I knew my parents would be disappointed."
Instead, he worked with his marketing professors to navigate the world of patent applications.
"It was surprisingly easy," said McCormick. "There are scientists who are trying to study invisibility, but no one's even come close. They're going about it all wrong. Studies focus on light angles and stuff like that. They waste money on expensive equipment and world-class researchers when all you really need to be invisible is a signed work-study contract and a desk."
Investors demanded proof of replicability before financing McCormick's work and the research took no time.
"I brought in my friends who had jobs and they blew the millionaires' minds," said Cody. "They had stories of professors' sex lives, professional indisgressions and political maneuvering that could only have been gathered through cloaked methods."
"We're humbled by Cody's work and we hope he might consider collaboration if we extend his findings," said Nobel Prize winning physicist Gennifer Brandon. "I have a theory that invisibility might not be restricted to student employees. We've heard rumors that students who wait in lobbies for appointments are also privy to information that would only be spoken out loud if those students were invisible. We call that the 'Waiting Room Hypothesis' and plan to file for patents before the week is up."