by Con Chapman
Lifestyles Editor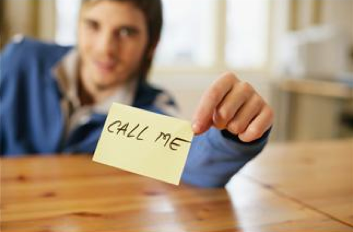 NORTHAMPTON, Mass. The dismal level to which feminism has sunk in the public's estimation is evident here, where the nation's second department of Women's Studies was founded at Sarah Baldwin College in 1971. "San Diego State beat us to the finish line," says Ariel Winter-Smythe, a writing instructor, "but we were the first to have our own free condom stand."
The heady days of the 70s are past, however, as declining enrollments have raised the possibility that the department will have to share office space with the Economics Department.
"We fought the battles, but they get the medals," says Professor Emily Warrenkopf of the young women who pass through her classes in feminist literature on their way to getting MBA degrees and high-paying jobs. "I don't know why they even take my course, unless it's the one place they're allowed to have uncensored talks about penises and money."
But other veterans of the shin-kicking battles of the feminist revolution refuse to accept the current state of affairs and are fighting back by "reclaiming" the term "feminist professor" in the same way that gay rights activists took back "queer" and hip hop enthusiasts wrested an offensive epithet from the mouths of racists.
"I'm a feminist professor and proud of it!" shouts Winter-Smythe as she gyrates wildly before a camera held by a Film Studies major taping a "shoot" of the first of several "Feminist Professors Gone Wild!" videos, modeled after the controversial "Girls Gone Wild!" videos of drunken coeds on spring break.
"Me too!" exclaims Marjorie Aaron, an anthropologist who mugs for the camera and rips up a paperback by Camille Paglia, the leading anti-feminist academic writing today.
The student camerawoman tries to make a humdrum faculty lounge look authentically erotic, but has trouble achieving the effect of "female sexuality as a disruptive force" requested by the memorandum authorizing academic credit for extracurricular activity. "Maybe if you wave your arms over your head," she says to Nina Prakken, who is nearing retirement but says she "wants to leave a mark on this damn place."
"All right," Prakken says as she launches into The Pony, a dance she learned as a teenager in the 1960s. Other department members critique her terpsichorean skills and sense that something is missing. Warrenkopf muses, "There is some je ne sais quoi that is keeping us . . . wait, I know what it is!"
"What?" Aaron asks.
"The wetness of wet t-shirt night!" she says. "The water is a classic symbol of intellectual depth, complexity and growth. I can't believe I didn't think of it before."
Aaron fills a wastebasket in the sink, then warns Prakken "This is cold–brace yourself." Prakken closes her eyes and waits for the tidal wave intended to bring greater definition to her profile, and Aaron lets fly.
The water splashes across Prakken's body but frowns. "Something went wrong," Prakken says, and Aaron agrees. "I think we should have taken off your peasant blouse."