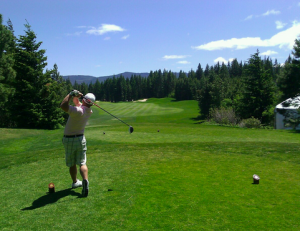 Lord Tennyson University (UTenn) has announced a curricular enhancement to ease the process of its students earning their terminal degrees.
"We've always promised a streamlined process for our students, who are usually executive-level administrators lacking the technical credentials that match their level of ambition," said program coordinator Nate Friar. "We're talking about university VPs and deans whose enormous talents put them in positions in which they couldn't realistically do academic work at the same time."
According to Friar, UTenn previously offered a one-year intensive PhD program in which an executive's current work experience counted toward course credits. Students paid an extremely large tuition fee and provided proof of their learning through writing papers.
"That just seemed excessive," said Friar. "These are important people! We realize they couldn't possibly have time for bureaucratic nonsense like exams or research projects. We need these types of people out in the field, representing UTenn with distinction."
UTenn's new program, which was piloted successfully last year, offers a convenient paper-writing service for which students can pay an additional fee in order for the ghost writers to follow them around and reflect on what they think the executives are learning.
"I deeply value my UTenn experience," said President Chauncy Anderson Vanderbilt III. "Someday I hope to visit the campus and see what it looks like so I can say thank you and choose a building to name in my honor. I've always had money and power, but until UTenn blessed me with its program, I never had an education."