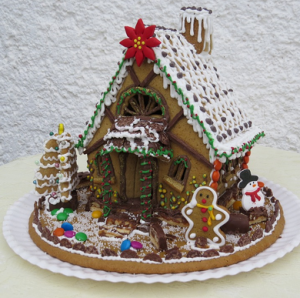 Newly inaugurated college president LuAnne Marberth of Hawthorn Polytechnic admits she is stymied by her inability to woo the faculty at her new institution. Marberth arrived at Hawthorn after twelve years as Vice President of Athletics at Fillmore University and three years under the mentorship of the professional headhunting agency We Make Presidents.
"I did everything the search agency told me to do when I paid them to make me a president," said Marberth. "They told me what hairstyle to wear and what clothes would make me look younger. I even picked up academic certificates in a couple trendy academic fields. I did everything right to win over the search team. I'm perplexed that the faculty don't adore me like the students do."
Marberth's first major expenditure as president was to purchase a swimming pool-size bowl of candy to keep outside her office.
"The search agency didn't tell me to do this. I thought of it all by myself!" said Marberth. "Students and staff come by all the time for a Mr. Goodbar™ or a Hershey Kiss™. Faculty haven't come by at all – and I've even stocked the barrel with sugar-free sweets for the older folks who may have diabetes."
Marberth is concerned about the lack of relations with the faculty but says she is too busy with more substantive issues to spend much time contemplating their needs.
"I really need to focus on raising money for a new state-of-the-art gym and the complete overhaul of the residences," said Marberth. "Professors are saying they haven't had upgrades to their labs, classrooms or curricula, but they really don't understand that's not the reason students choose to attend a university. Actually, that gives me a great idea. Maybe the candy won't work but I could plan a big pep event for the next football game to get them in the spirit."