Press Kit
News
It's a book! The Cronk of Higher Education is releasing its first anthology this summer. Required Reading: The Very Best of CronkNews.com is available on Amazon and wherever books are sold. Review copies available upon request.
Contact Information
Leah Wescott, Editor-in-Chief
editor@CronkNews.com
Telephone available upon request
Mission
The Cronk of Higher Education is a satirical publication hellbent on generating intelligent dialogue and healthy laughs about the world of colleges and universities.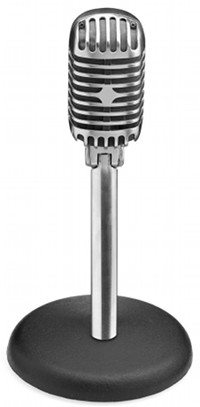 Press Pictures
High resolution jpg of CronkNews logo: Download
jpg of Required Reading book cover: Download
Press Coverage
Press Releases
Sample Interview Questions for Press
Author Bios for
Leah Wescott, Editor-in-Chief
Irma Pelt, Senior Writer and Conference Correspondent
Brody Truce, Senior Writer and Armchair Fashion Critic
What People Are Saying about The Cronk's new book Required Reading: The Very Best of CronkNews.com
"If there's one thing academics and their observers do consistently well, it is to take ourselves a bit too seriously. Luckily, the scholarly world has Leah Wescott and her partners in crime at The Cronk to skewer higher education and slowly roast it on the satirical spit."
~Alex Kafka, deputy editor, The Chronicle of Higher Education
Academic pedants and rulebook-clutching squares beware: CronkNews will chew you up and spit you out faster than you can say, "but university requirements state that…" From poking fun of university branding to helicopter parents to academia's obsession with diversity, there's a slice of satire for anyone who's ever been to college. And when it comes to short fuses and long CVs, Cronk articles offer a healthy dose of humble pie.
~Lisa Rau, editor, BetterGrads.org, College 101 Blog
We in academia – and I mean all of us: faculty, students, staff and yes, even librarians – have a tendency to take ourselves far too seriously.  The Cronk is a welcome antidote to the most serious disease brought on by higher education: self-importance.  It is consistently cringe-worthy in the way it can spark an uncomfortable moment of self-recognition.
~John Dupuis, head of the Steacie Science & Engineering Library, York University and author of the blog Confessions of a Science Librarian at ScienceBlogs.com/confessions
Required Reading: The Very Best of CronkNews.com is must-read satire. With so much emphasis on getting into college, being a perfect student and striving for success, CronkNews gives society the smack upside the head we all need.
~Irma Girón, Comedy Sportz Los Angeles Recreational Team
Recent Appearances
Meredith College "Sustaining Leaders" program, Spring 2011, Raleigh, NC
American College Personnel Association's national college administrators' convention, Spring 2011, Baltimore, MD
TEDxND, University of Notre Dame, Spring 2011, South Bend, IN
On the Go with Ed Cabellon, April Fool's Day live interview, Spring 2011